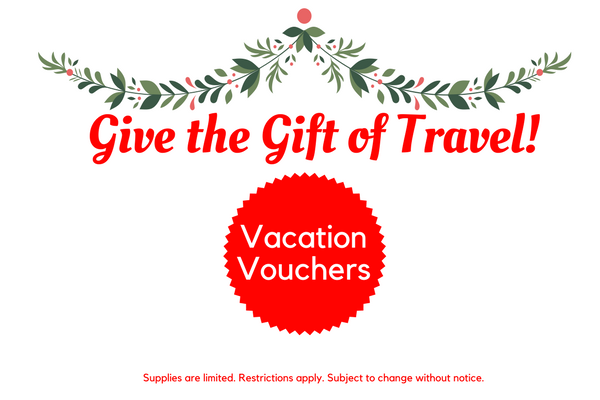 ______________________________________________________________________________
To order a Vacation Voucher fill out the form below or give us a call at 1-866-601-8473.  We accept credit card payments via PayPal (you do not need a PayPal account) or personal check. Vacation Vouchers can be redeemed on trips booked with Enchanted Memories Travel (some restrictions apply).  And for a short time: receive a free $50 Visa or Disney gift card when you purchase a voucher of $500 with travel dates of May 1-December 31, 2018.
If you pay by check, our mailing address is 13 Main Street, 2B, Franklin, MA 02038;  Vacation Vouchers will be mailed after the check is deposited and clears.
If you received a Vacation Voucher as a gift, contact us when you're ready to begin planning.  A certified Memory Maker® will help you with all of your travel plans. Enchanted Memories Travel is a full-service travel agency dedicated to creating vacation memories that will last a lifetime.  You will receive the incomparable customer service; our attention to detail is unmatched. We know that a well-planned trip is truly a vacation. Our services are always free.
Vouchers cannot be used toward air-only bookings. Vouchers can be applied to packages of $1500+.  Vouchers will be applied to traveler's final payment. Vouchers are non-refundable and have no cash value.
Terms are subject to change without notice, restrictions apply.
More terms and conditions here.