Vincent Dowling
President / CEO
Email:
vdowling@enchantedmem.com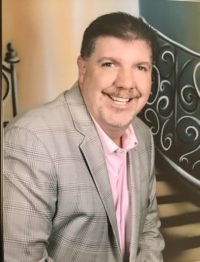 After many years of wonderful travels with my own family, I started Enchanted Memories Travel to help other families experience their own unforgettable vacations. As our company continues to grow, my sole intention is to provide you with a high level of service that makes planning your trip as easy as possible.

As a Disney® expert, I want to make sure that you start to experience the magic of Disney as soon as we begin planning your trip. I will work with you to tailor a vacation that is truly unique to your family.  It is still a thrill for me when I know that I've booked the perfect Disney adventure for one of our families.

With the knowledge that all families are different, I am happy to provide vacation options outside the theme park world as well.  Whether it's a cruise, an all-inclusive resort or a European adventure, I will work tirelessly to create a vacation your family will remember for years to come.  I can advise you based not only on my extensive training but also based on my family's own experiences traveling on various cruise lines and to many all-inclusive resorts in the Caribbean and beyond.

We are proud members of the Cruise Lines International Association (CLIA), the International Air Transport Association (IATA) and Travel Leaders Network.

I look forward to working with you and helping you make magical memories with your family.
Maria Dowling
Co-Founder / COO
Email:
mdowling@enchantedmem.com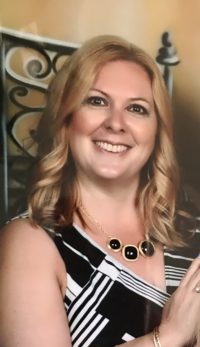 Enchanted Memories Travel was created in 2012 when my family's passion for travel and our desire to change career paths met and an idea took hold.  Since then I have made it my goal to create experiences for my clients in a very personal way.  I enjoy helping people plan memorable vacations, especially to places that they have never visited before.  My passion is helping families and couples experience the Caribbean and Europe.  I love sharing my personal experiences from these locations with my clients and I'm happiest when I can find just the right experience for your family.  Let me help you plan outside the box!
Eric Steiner
Director of Technology/Field Support
Email:
esteiner@enchantedmem.com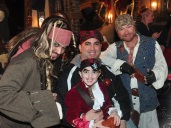 Everyone loves going on vacation, getting away from all the hustle of everyday life. I'm here to help plan your getaway to make sure it goes as smooth as possible with no problems. Email today so we can start planning your next vacation, I look forward to helping you.

"When all else fails, take a vacation."